In today's day and age, marketers firmly believe that each client needs the best CRM development and their brand, the best e-commerce platform in order to do well. And to be able to do that, businesses, both large and small, need help with everything they can work on to revolutionize their brand- from theme designing to web development so that they can evolve their brand.
Migrate Your eCommerce Store to Shopify 
Shopify supports over 1 million businesses globally to date, and the number continues to surge. And the reason why Shopify has become such an integral platform for business is primarily due to the specialized and well-rounded set of tools that it offers to companies and merchants to help with their businesses. There are numerous reasons why Shopify has become so popular among people, with key advantages of using Shopify being:
Expeditious, easy to use.

Shopify has customized themes and applications.

The option of a cross-sales channel.

Safe and Secure.

Great SEO functionality and benefits.

Outstanding Visuals.

Shopify payments gateway is simple.
Why choose Shopify for your business?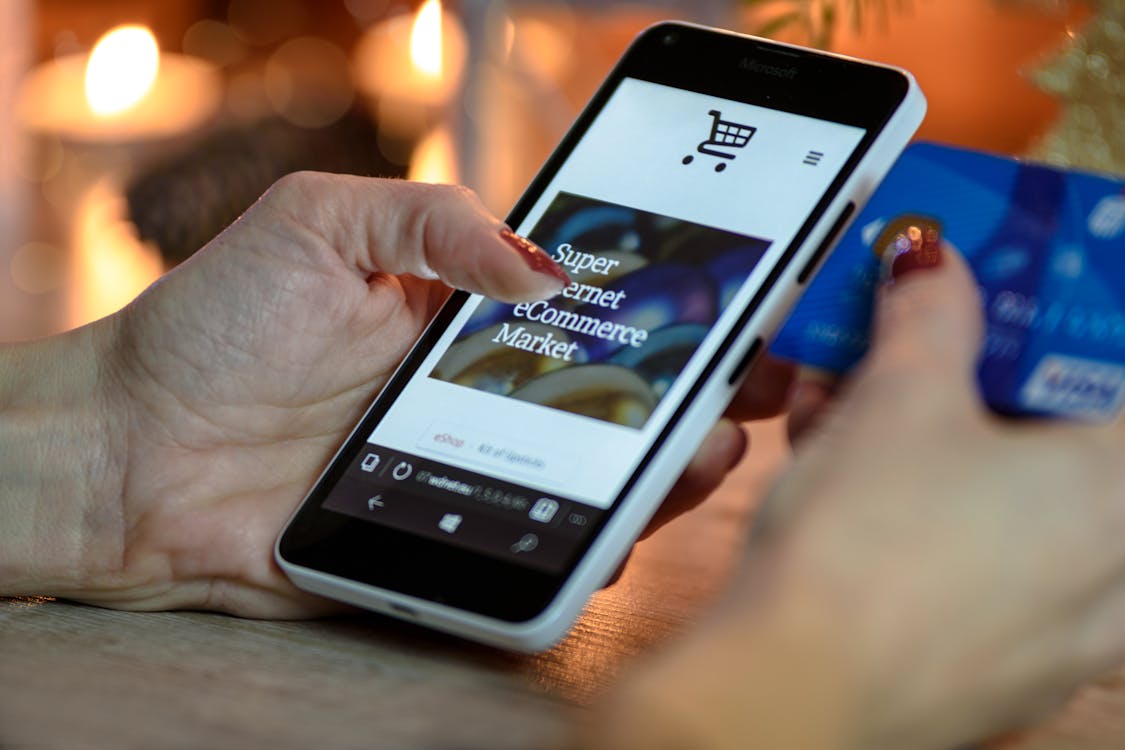 Image Source: Pexels.
In today's era, it is vital that your brand doesn't just reach out to your clients but also instinctually connect with them, creating a unique user experience and strengthening your clientele. And this is precisely why you should be choosing Shopify. Shopify Inc is a platform that offers expert eCommerce solutions.
It is the best eCommerce platform for small enterprises and initiatives.
Shopify provides user-friendly navigation, quick response time, 24-hours round-the-clock customer support, unlimited bandwidth, and storage, and it does not limit the number of products it can support.
Many potential buyers leave if they find the process of checking out very inconvenient or do not feel that they are being provided with a secure shopping cart or if the visual interference of your Shopify eCommerce store does not meet their standards demands. Shopify helps you create a hassle-free and user-friendly Shopify website that will please your customers and may boost the number of potential customers.
Furthermore, Shopify also offers a wide range of choices of 1400 free as well as paid website designs for you to choose from to customize it to match your brand perfectly.
Shopify gives you extended control over your product so that you can manually do the pricing if you choose to do as and you.  
Don't worry! Your website will be much more responsive, and it provides a smooth experience making your products sell quickly. Your visitors will enjoy a more fabulous experience on every device.
Many people struggle with optimizing their Shopify platforms and can't seem to get them to rank high in the SERPS, so here are some of the best ideas and strategies for website optimization that can help you build a successful business. 
1). Customization With Theme CSS
Most users never realize that when setting up their Shopify store for the first time, a pre-set default theme called "the debut theme" applies to their store. This theme is designed to encourage sellers to go live on the Shopify shop as quickly and as efficiently as possible since it is very simple and user-friendly to use. 
Of course, you can go with the default theme, however, choosing a customized theme not only caters to your and your brand's individual needs better but also helps optimize your Shopify store to perform better. 
In order to customize your theme CSS, you will need to go to the online store and click on themes. Next, select the "Duplicate" option appearing in the " Actions" drop-down menu. Once done with this, you will notice that the duplicate has been staged, now, select "edit code" from the same "actions" dropdown menu doing which will open the source code editor page for you.
On the source code editor, page click and open the CSS file titled "theme.scss.liquid" from the "Assets" option. From hereon, you can make any changes you like to your shop's theme and customize the theme to suit your needs and likings.
2). Improve Your Site's Structure To Optimise It For SEO
Image Source: Pixabay.
Not many people realize the significance of a site's organization and structure when the truth is that a website's design and organization have a substantial impact on both the user experience as well as for SEO performance since UX has always been a crucial aspect of SEO. When your website is structured well and is user-friendly, it allows users to navigate through it better and find the products they need relatively easily and quickly. Thus significantly increasing their time on your site as well as its conversation rates, both of which consequently help you improve your rankings on SERPs. 
To improve your website's structure, you need to streamline its navigation and get rid of any and every issue you think can act as a barrier and hinder your lead conversions. The easiest way to achieve this is to have a simple and user-friendly site structure since a streamlined site architecture enables search engines to easily crawl your site's pages and rank them more effectively.
3). Improve Your Shopify Speed For Website Optimisation
As mentioned earlier as well UX affects the SEO of a site quite substantially, implying that they are inextricably connected to each other, which is precisely why merchants need to work extra hard and focus continuously on improving their site's speed and ensuring an overall superior user experience since websites with slow speeds tend to lose users reasonably quickly and also drop both the conversion rates as well as the time spent by users on the site.
In fact, according to a survey conducted by Google in 2016, it was found that the average American retail mobile site loaded in almost 6.9 seconds in July 2016. However, according to more recent data, 40 percent of the users tend to leave the page if it takes any longer than three seconds to load. And 79 percent of shoppers who are not satisfied with site performance or site speed also stated that they're less likely to purchase from the same site again." 
That's how crucial site speed is to users and consequently your business, so in order to ensure website optimization improve your site speed.
4). Use The Right Targeted Keywords For Website Optimization
Merchants don't necessarily understand the significance and impact of using the right targeted keywords for website optimization as well as SEO ranking. 
While it is true that the role of keywords has evolved significantly over time, especially in the last decade, and that it has become quite intimidating to keep up with the continuously changing trends and strategies, it is equally undeniable that keywords remain to be one of the most high impacts and high yielding aspects of SEO.
In order to ensure effective and accurate use of targeted keywords, retailers must start by:
Using specialized keyword tools such as Ahrefs, Long Tail Pro, and SEMrush for better website optimization.

Keeping themselves updated on their competitor's meta descriptions, alt-texts, resources, and keyword utilization

Creating efficient buyer personas

Searching relevant forums and social media platforms for data related to their products and services.
Once the retailers have successfully determined precisely what and how are their target audiences looking up their products and services, they can easily and efficiently implement the same on their own landing pages, products, and content pages.
These are all the website optimization strategies for now, but we are confident that implementing these on your site's Shopify store will do wonders for both your business and your SEO rankings. It is equally valid that improving your business's Shopify store is quickly becoming more of a norm in today's digital space, which means that it is becoming a necessity if companies wish to become successful. However, despite all the ideas and strategies discussed above, if you still have trouble understanding the analytics of website optimization. Don't worry, Trident AB is here to rescue you. 
Trident AB will assist you with this matter, helping you accelerate the leader of success. By AB testing you'll get the whole insights of the analytics that you need to focus on for the optimization. Moreover, it offers you complete assistance over the SEO keywords which plays a vital role in optimization. Thus, relying on Trident AB means increasing the sales on your website and building valuable digital experiences for the customers.